Composition of STEM Workers in Selected Locations: 2013
Silicon Valley, California, and U.S. Workforce: 2013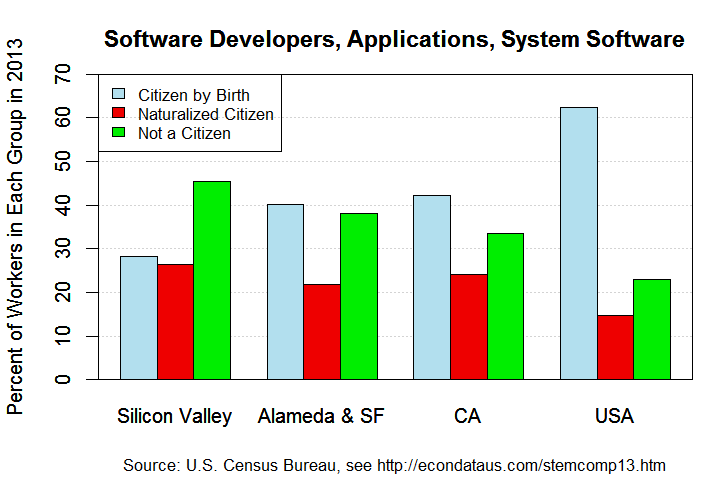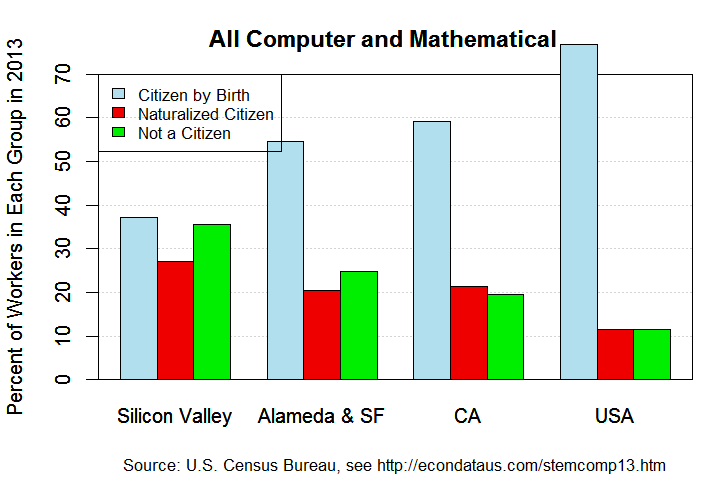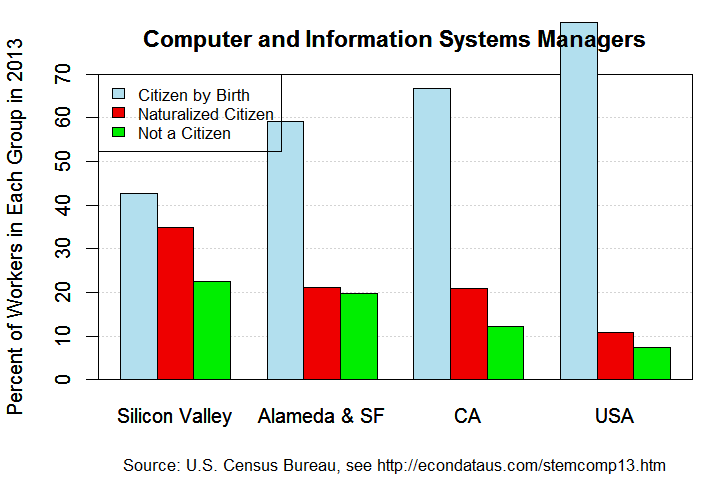 Tables for Silicon Valley, California, and U.S. Workforce

---
Texas Workforce: 2013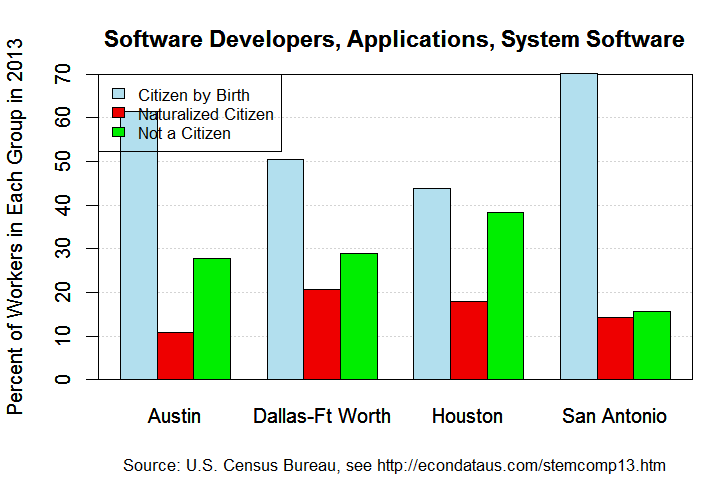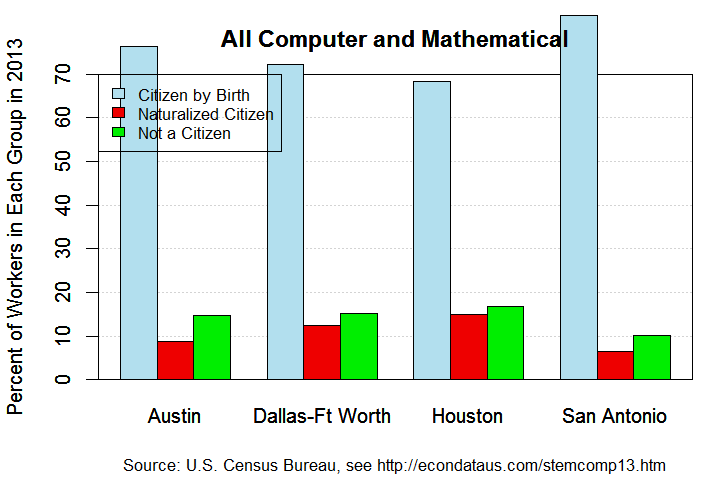 ---
Government and Washington DC Metro Area Workforce: 2013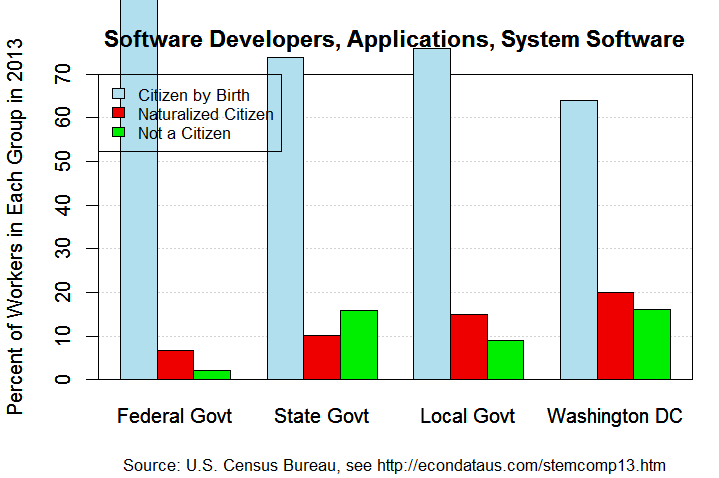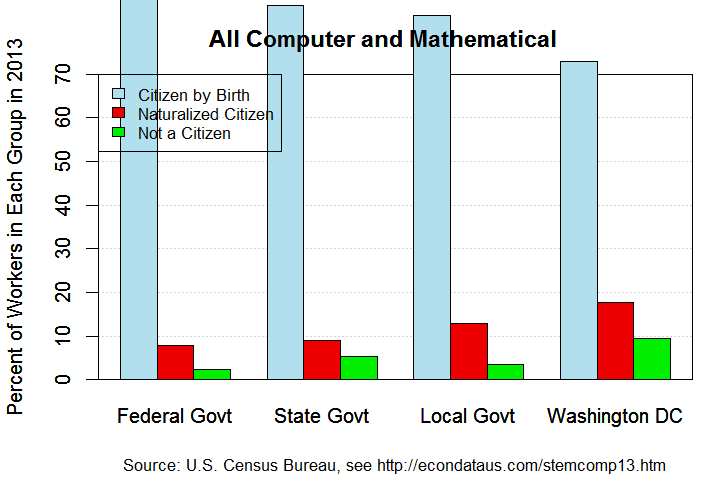 Tables for Government and Washington DC Metro Area Workforce
---

Source: Integrated Public Use Microdata Series (IPUMS), United States Census Bureau
        Create extract with variables STATEFIP, COUNTY, MET2013, PUMA, CITIZEN, EMPSTAT, OCC, and CLASSWKR.
        The variables YEAR, DATANUM, SERIAL, HHWT, GQ, PERNUM, and PERWT are automatically preselected.
        For samples, select ACS for 2013. For data format, select STATA. For structure, select rectangular.
        For more information, see IPUMS Documentation: User's Guide
Note: Citizen by birth = born in U.S., Guam, Puerto Rico, U.S. Virgin Islands or
      Northern Marianas, or born abroad of American parent(s);
      Tables and plots generated with R source code linked below.

---
Source code for acs_stem.R (common code for creating htm and pngs)
Source code for acs_stem_sv13.R (specific code for Silicon Valley)
Source code for acs_stem_tx13.R (specific code for Texas)
Source code for acs_stem_gov13.R (specific code for Government)
Information on H-1B Visas
Commentary on the Skills Gap
Go to Budget Home Page